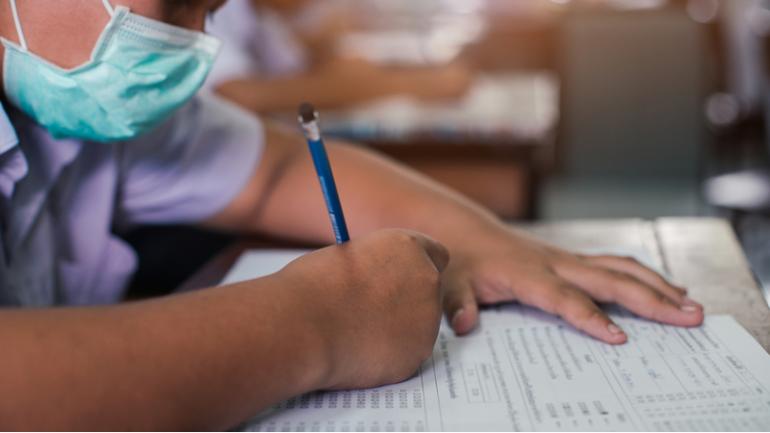 At its peak, COVID-19 affected over 1.6 billion learners of all ages – or 94% of the world's student population. During this time, IIEP supported the education systems of UNESCO Member States with key documents, policy recommendations, and technical support. This covered many areas, including how to coordinate across sectors, re-open schools safely, and provide continuous support to learners, families, and teachers.
At the onset of the crisis, IIEP hosted a global online forum for educational policy-makers, planners, and other professionals. In Latin America, IIEP's Network of Education Policy Specialists (RED) and the Information System on Educational Trends in Latin America (SITEAL) hosted online forums, and national education responses from the region were compiled into one accessible online document. This led to a presentation to Costa Rica's High Council for Education on post-pandemic scenarios for education and technical support to the Ministry of Education in Argentina.
Visit SITEAL     Learn more about IIEP's RED
In sub-Saharan Africa, where the crisis affected some 300 million learners, IIEP researched the challenges and potential for digital learning. Drawing on a survey of 34 countries, IIEP highlighted a number of promising initiatives that policy-makers can now use to reach out-of-school children.
Here are four ways IIEP supported Member States during the pandemic:
10 webinars with 1,000 views
41 documents on COVID-19 published
4 national COVID-19 response plans
Global learning forum with 300 participants from 86 countries
24 million learners at risk of dropping out
In August 2020, UN Secretary-General António Guterres released the policy brief, Education in the time of COVID- 19 and beyond, warning that the pandemic had created the most severe disruption in the world's education systems in history and threatened a loss of learning that may stretch beyond one generation of students. Serving as penholder on behalf of UNESCO, the Institute took the lead in gathering input from 15 organizations and drafting recommendations on ways to avert catastrophe and protect learning for all.